Jamaica Entrepreneurs Receive Funding at the DIA Urban Lab for Youth Innovation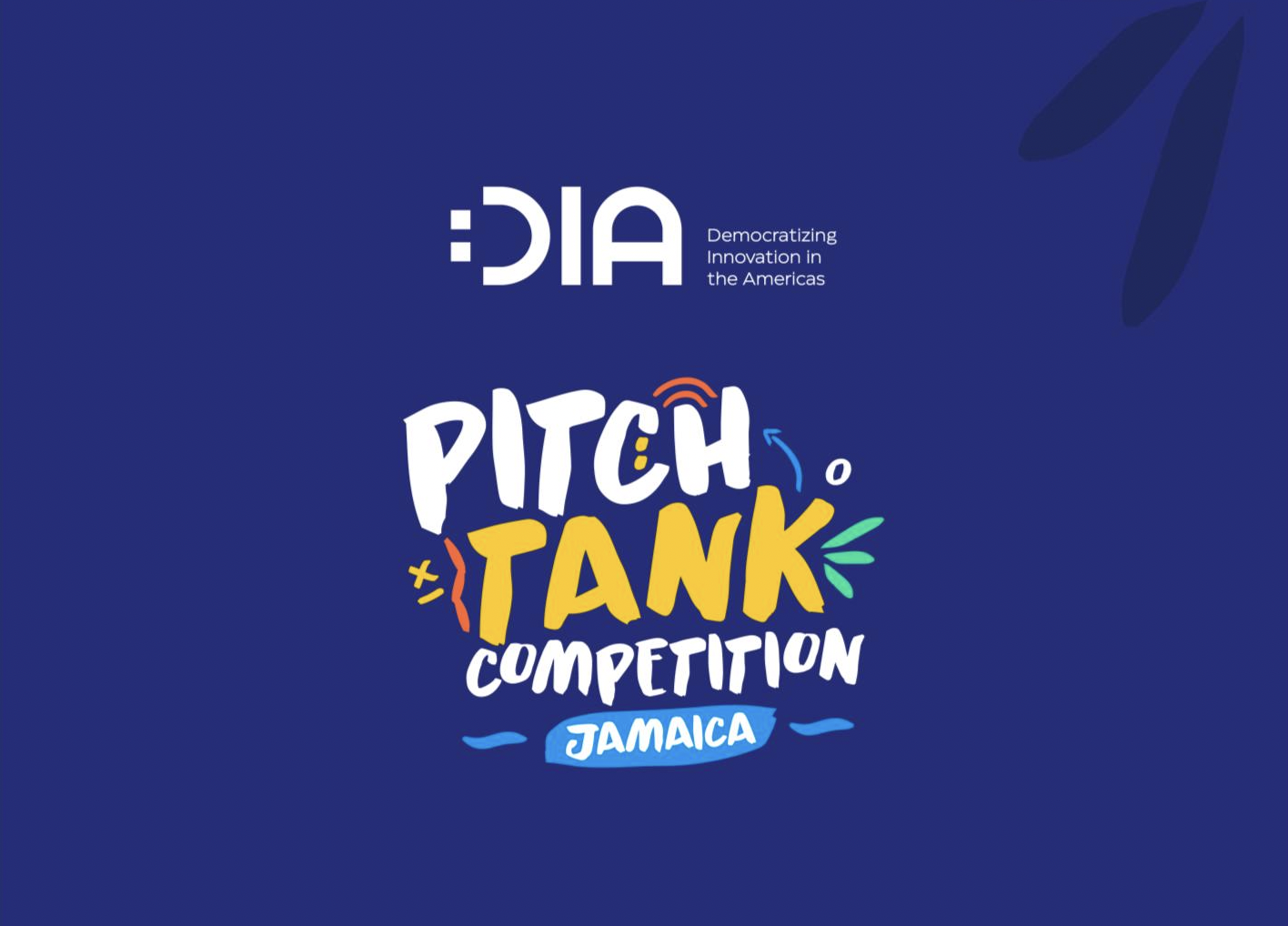 The Trust for the Americas, ILE, and Citi Foundation granted USD 10,000 to 10 participants to take their entrepreneurship to the next level.
Kingston, Jamaica – May 31st, 2022 - To foster an entrepreneurial mindset for Jamaican youth, The Trust for the Americas in partnership with the Institute of Law and Economics (ILE), and Citi Foundation, celebrated the first Pitchtank Competition of 2022 at the DIA Urban Lab. This space provided 15 disruptive minds with the opportunity to present innovative business ideas to a panel of judges in the hopes of receiving USD 1,000 in seed funding to kick-start their ventures.
Under the mission of advancing solutions that generate livelihood opportunities, participants had to present projects addressing the following topics: violence prevention, gender equality, citizen protection, youth empowerment, and climate and environmental resilience. In preparation for this, participants underwent innovation and entrepreneurship training through workshops and five days of boot camp activities in late May. After this preparation period, they had a mock pitch, and one-on-one sessions with advisors to strengthen their final presentations.
During the event, a panel of three judges (Bryanna Chang, IT specialist and app- developer, Floyd Wilson, senior portfolio adviser, and youth advocate, and Simone Campbell, youth and community practitioner from the Jamaican Ministry of Education, Youth & Information) thoroughly evaluated a total of 15 innovations and selected the 10 winners, based on the premise and business plan quality.
In this edition, the winning projects proposed:
Access to inclusive education for students with disabilities, by using technology.

Personal security through an app that tells the user in real-time how safe a specific location is.

Market space that connects people and businesses that offer eco-friendly products and share knowledge around sustainability.

Handmade products aimed at helping youth better balance life and achieve success.

Branding & design social media company.

Mobile app for event hosting.

Recreation and repurposing company of non-biodegradable solid waste materials, to create eco-friendly construction materials and other value-added products.

Networking platform that aims to democratize how outreach projects and programs are funded and marketed.

Online professional networking and entrepreneurial platform that provides services such as team building and management, business networking, business advisory, resume building, and goal actualization to help youth become the best versions of themselves.
Simone Campbell – Youth and Community Practitioner, Ministry of Education, Youth and Information, commented: "This group was great and if I had the opportunity, all of them would have received grants."
Through access to technology, collaborative spaces, training, and competitive seed funds, the DIA Urban Lab for Youth Innovation has benefited the lives of over 3,200 people. Since 2016, we have supported Jamaican youth acquire tools to develop their business ideas or create social projects to address local challenges.
This competition is just the first step in their entrepreneurial journey, which seeks to improve the individual's quality of life, give back to the community and make a difference in the life of its people. Therefore, each Pitch Tank organized by the DIA Program is a celebration of the effort and commitment of the youth and the promise of the essential things they will do for themselves and their country.
***
About The Trust for the Americas: 
The Trust for the Americas is a non-profit 501(c)(3) organization affiliated with the Organization of American States (OAS). It was established in 1997 to promote public and private sector participation in social and economic development projects in Latin America and the Caribbean. Our initiatives, implemented through local partner organizations, seek to improve access to economic opportunities as well as to foster innovation in vulnerable communities in the hemisphere. To this end, The Trust also promotes social inclusion and good governance. The Trust has offices in Washington, D.C., Colombia, and Canada. 
More information: www.thetrustfortheamericas.org  
Facebook: The Trust for the Americas | Twitter: @Trust4Americas
About Democratizing Innovation in the Americas (DIA):
DIA is a regional initiative launched to foster innovation and empower new generations through access to technology training, specialized curricula, collaboration spaces, mentorship, and financial resources for social and economic ventures.